small cause –  devastating effect:
creeping destruction of reefs by anchors

Everyone who dives or snorkels during holiday knows it: a boat brings you to the reef, anchors are dropped and later, after the trip, passengers are "shipped" back to their hotels.  The more exotic places are visited the better.
Often anchored directly in the reef and thus a small piece of the coral is damaged. This is piece usually not large, about 0.5 m², but when you consider how many boats a reef visit during the day, the destruction is striking after a few months and the reef starts to die.
In order to show the tourists a lively reef, the boats then visit another reef, and the creeping destruction begins.
Anchor chain inside a reef
Several tourist boats at one spot
Reef after anchoring
Anchor chain and wave effect
Effective help:
fixed mooring point build by Save-nemo Foundation
Merken
We do not want to condemn the local operators of these  excursions. Many of them are simply not aware of the problem and have to feed their families. But threre is hope: the Save Nemo Foundation has developed a system with local diving schools and boat renters, which can be implemented quickly, sustainably and with manageable funds: For years, we have been setting up anchor points (moorings in particularly affected areas in Asia. This saves the boat leaders time and protects the underwater flora and fauna effectively, effectively and quickly. We "plant" these moorings for free. Each one costs as little as 50 EURO.
The result is overwhelming and shows that many reefs are regenerating!
And all of you can participate: holidaymakers, divers, but also other diving schools, travel agencies or hotels on the spot.
Help us to finance the charter of ships and material with a small donation  and to spread save-nemo's mission to others.
buoy attached to the mooring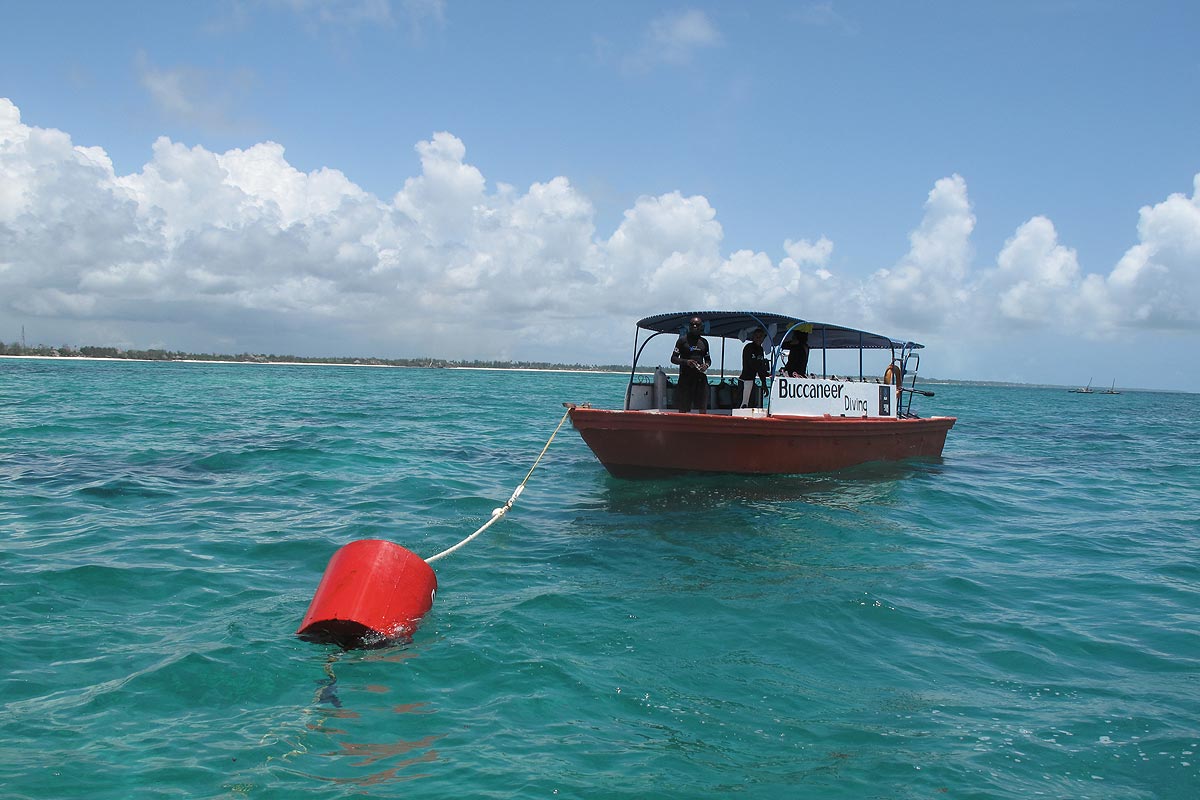 boat attached to mooring
removing lost anchors from reefs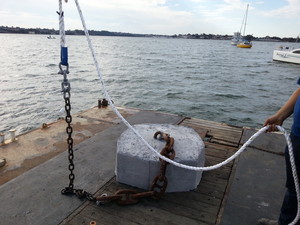 Mooring just before installation